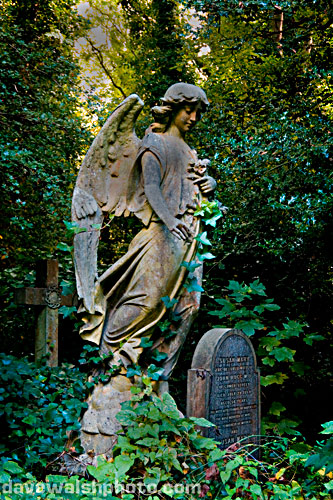 "...But they are dead; those two are dead!
Their spirits are in heaven!"
'Twas throwing words away; for still
The little maid would have her will
And said... "Nay, we are seven!"
From "We are Seven" by William Wordsworth

My friend and her husband lost their baby over the weekend. The little girl was stillborn. Today was the funeral.
The image of the infant girl's daddy carrying her tiny white casket down the center aisle of the church, weeping, his grieving wife at his side, is something that I will never forget.
It is a completely unnatural situation, that a father should bury his infant child.
I cannot pretend to know why the Lord permits the death of a child. I cannot pretend to know the depths of this family's grief. To carry a child to term and to deliver her stillborn....
I know that when the rawness fades for my friend and her family, when they can look at little girls who were born at the same time as their little girl and not weep, the knowledge of their daughter's place at her heavenly Father's side will comfort them. They will begin to call on her and ask her prayers before the Lord.
And you, I ask your prayers for the R. family and for the repose of the soul of their infant, B. Comments closed. Just offer a prayer right now.